Some things that affect the price of house insurance are out of our control. How the house is built and where it's located all affect your price. But did you know that you might be eligible for home insurance discounts? Here's how you can save money by getting home insurance discounts that will make your homeowners bill cheaper in Mobile, Baldwin County, and all of South Alabama!
Home Insurance Discounts
The following are commonly used as discounts for home insurance. To receive these discounts, you may have to provide a certificate, receipt, or photo as proof that these exist in your home. You should know, not all insurance providers can apply these credits for cheaper house insurance, but hey, it's worth a shot! Below, we've ordered each category in terms of greatest to least discount.
Home Security Discounts
Burglar Alarm: or a security alarm has 2 types of homeowner's discounts: Local or Central. Local burglar alarms will sound an alarm in the house if one does not enter a pass code into the system. Usually that's enough to scare a thief away, but authorities are not notified. Central burglar alarms have monthly payments of 24/7 on call employees who monitor the house and can dispatch police. You must have a burglar alarm certificate for house insurance discounts.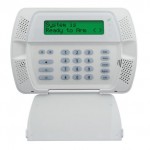 Gated Community is a group of homes with a security gate. Subdivisions that have gates have drastically less theft and vandalism than those who do not have gates.

Guarded Community is a community with a guard placed at the entrance. Typically, if there's a guard, there's also a gate. Guarded communities have less theft than unguarded communities.

Dead bolt locks, as opposed to spring bolt locks, provide more security to a door from forceful entry. Deadbolt lock discounts are usually automatically added on home insurance.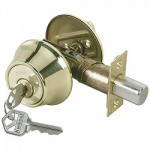 Fire Prevention Discounts
Fire Alarm: There are 2 types of fire alarms: local & central. Local fire alarm systems ring a bell, sound a siren, and/or possibly activates a spinning strobe light outside. This is not the same as a smoke detector, which just beeps when smoke is detected. Central home fire alarms require a monthly fee for monitoring. When the system detects a fire, it calls the security provider who then may call the fire department.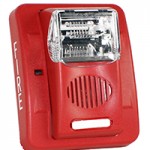 Fire Sprinkler Systems provides a water supply that automatically rains down in a home if there is a fire present. They are typically found in factories or businesses, but have recently been made affordable for homeowners.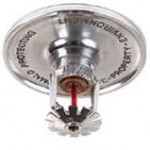 Smoke detectors normally cost from $10-$20, but can range anywhere from $5-$100. Usually, smoke detectors are automatically added as a discount because they are REQUIRED for insurance.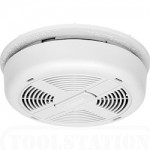 Fire Extinguishers normally cost from $20-$30 at local stores, but can range anywhere from $15-$300 depending on the quality. Fire extinguishers are required, so discounts are also usually automatic.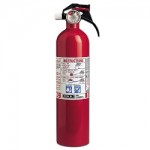 Non-Smoker Discounts are automatically given in most cases. Typically, the chances of a house fire are greater with a smoker vs. a non-smoker.
Wind Insurance Discounts
Window Shutters have 2 main categories: engineered storm shutters (professionally made shutters), and non-engineered storm shutters (unprofessionally made). In either case, these shutters are NOT made for decoration, but for protection. Check out this page & video on window protection.
Engineered Shutters come in many styles. They are guaranteed to withstand certain wind speeds. Usually they are professionally made. Among the styles is colonial, accordion, Bahamas, etc.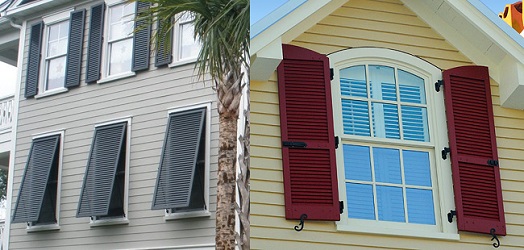 Wood Shutters are either made of plywood or particle board. Plywood gives the most protection. It is one solid piece of wood but is also fairly expensive. Particle board is parts of other boards glued together to make one piece. It's the cheaper alternative, but won't protect the home from direct hits like plywood.

Impact Resistant Glass is any type of glass that has a grade of impact resistance. Among these different types of glass is bullet proof glass, windshield glass, and laminated glass.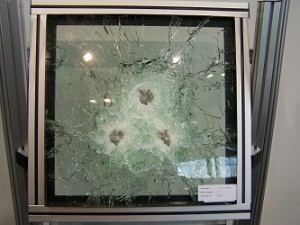 Laminated Glass is a type of impact resistant glass. This glass has about 3 layers, the middle layer being a softer flexible piece. It is the same material used in automobile windshields. It holds together when smashed and cracks in the shape of a spider web.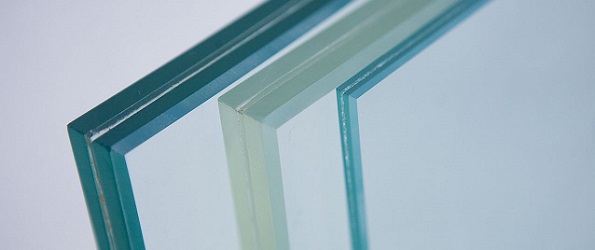 Hurricane Straps are metal brackets that secure the roof to the top walls and the flooring to the foundation. These straps are typically not found in houses built before 1965. For more info, see this video of hurricane straps.

Go Bolt Anchors (also known as anchor bolts) are long bolts that are screwed down from the floor of a house into the concrete below. Go bolts are not typically found in houses built before 2005.

Toe Nailing is a style of how boards are nailed; nailing the stud to the base board. Homes built before 1965 may have this style of nailing. Likely, having toe nailed boards will not help home insurance price. Builders still use this style of nailing combined with straps and bolts.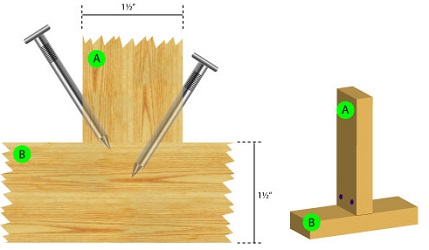 Fortified Homes
Fortification certificates declare how well a home can resist wind. In 2010, the Insurance Institute for Business & Home Safety's Fortified Home program began issuing these certificates. Certificates are usually issued right after a home is built, but if your home is already built, you can apply for a fortification certificate. Many insurance agencies in Mobile, Baldwin County, and the Gulf Coast accept these certificates for discounts. There are 3 levels of fortification: bronze, silver, and gold.

Bronze Fortification – Has an FBC rated wind resistant roof cover (or none with a cheaper option), the roof deck is nailed with 8d nails 6 inches apart, has wooden soffits, and has a water resistant sealed roof deck.
Silver Fortification – Has everything that the bronze fortification has, but also has hurricane resistant doors and windows.
Gold Fortification – Has everything that the silver fortification has, but also has a roof to wall clip (hurricane straps).
If you're buying or building a home in Mobile or Baldwin County, check out these ways to save money on house insurance in South Alabama!