Foley Alabama, a city in Baldwin County with the population of 14,989, is located near the city of Gulf Shores.  It is about 8 miles from the Mobile Bay and 11 miles from the Gulf, making it an ideal place to live, travel, or do business.  During the warmer times of the year and especially on the weekends, travelers come from all around to visit the nearby beaches.
Need Home Insurance in Foley?
Looking for cheap insurance in Foley, AL?  Need wind protection?  If you're comparing insurance rates to get the cheapest insurance in Foley, give Heritage Insurance a phone call at 251-945-6666.  We provide coverage for homes, condos, beach houses, etc.  If you're a landlord and need to protect your dwelling, we can provide a DP-3 policy for you including loss of rents.  Alternatively, you can click on our contact page and send us an e-mail.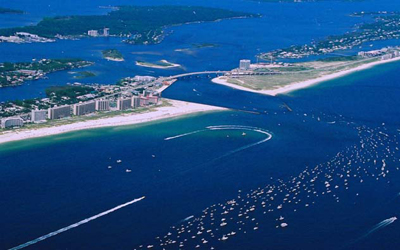 If you need wind insurance but already have a policy with another company that insures everything except wind, we can provide a "wind only" policy to compliment your existing policy.
We're confident that we can give you a competitive quote for you home, condo, or beach house.  Contact us now and see how we compare to other home insurance companies in Foley!
Other Links