Alabama Flood Insurance
Heritage Insurance provides Alabama Flood Insurance in Mobile & Baldwin County! We specialize in flood insurance for beach houses in Gulf Shores, Orange Beach, Fort Morgan, and Dauphin Island.
See the Flood Cost Estimator to see how much flood damage could cost you!
In April 2014, many homes were flooded along the Gulf Coast of Alabama. Hurricanes and pop up thunder storms cause millions of dollars in damage to homes in Alabama every year. In 2004, Hurricane Ivan cost over $355 million in flood damage. In 2005, Hurricane Katrina cost over $285 million in flood damage.   If you are concerned that your home may be at risk for flood, contact Heritage for a flood quote.
Flood Zones
Click here to find your home's flood zone! The truth is that everyone is in a flood zone. Some flood zones are high risk, and some are low risk. In fact, there are several types of flood zones. Your flood zone determines your flood insurance price.
High Risk Flood Zones – If your flood zone has the letters A or V, you are in a special flood hazard area (SFHA). Special Flood Hazard Areas are Zone A, Zone AO, Zone AH, Zones A1-A30, Zone AE, Zone A99, Zone AR, Zone AR/AE, Zone AR/AO, Zone AR/A1-A30, Zone AR/A, Zone V, Zone VE, and Zones V1-V30.
Mid Risk Flood Zones – Zone B & Zone X (if shaded on the flood map)
Low Risk Flood Zones – Zone C & Zone X (if unshaded on the flood map)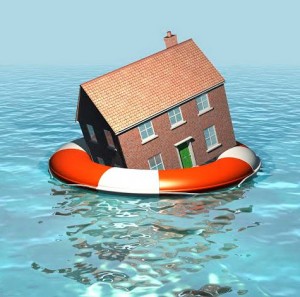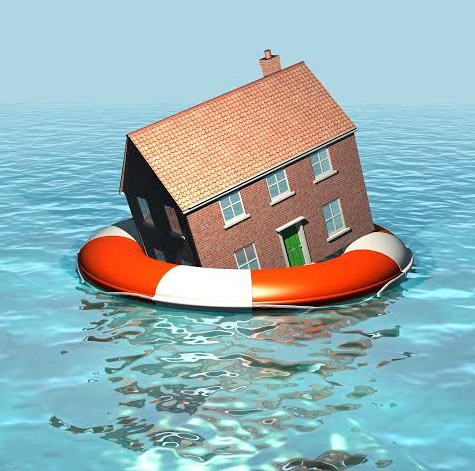 Elevation Certificates
If you are in a high risk flood zone, you may be required to have an elevation certificate when buying Alabama flood insurance. An elevation certificate lists the base flood elevation in feet, its reference level, and lowest grades immediately adjacent to the building. If you're buying a home, especially on the beach, check to see if the seller already has an elevation certificate. If you're building a home, an elevation certificate can typically cost about $300-$500+. Elevation Certificates must be prepared and certified by a Licensed Land Surveyor, Registered Professional Engineer or Registered Architect who is authorized by state or local law to certify elevation information.
Excess Flood
Normal flood insurance in Alabama does not provide more than $250,000 in coverage. If your home is valued more than $250,000, you will need to apply for excess flood.