About Heritage Insurance of Alabama
Heritage Insurance of Alabama was founded by Phil Owen, a former Alfa Insurance agent of 30 years experience.  We are a locally based insurance agency, and our office is located in Silverhill, AL.  We sell Lloyd's of London policies as well as many other kinds.  We are able to insure anywhere in Alabama, but prefer to insure locally in Mobile and Baldwin County, where an agent can be sent to meet with our customers and research the home being insured.
 
Phone 251-945-6666
Office Hours Monday – Friday 9am – 5pm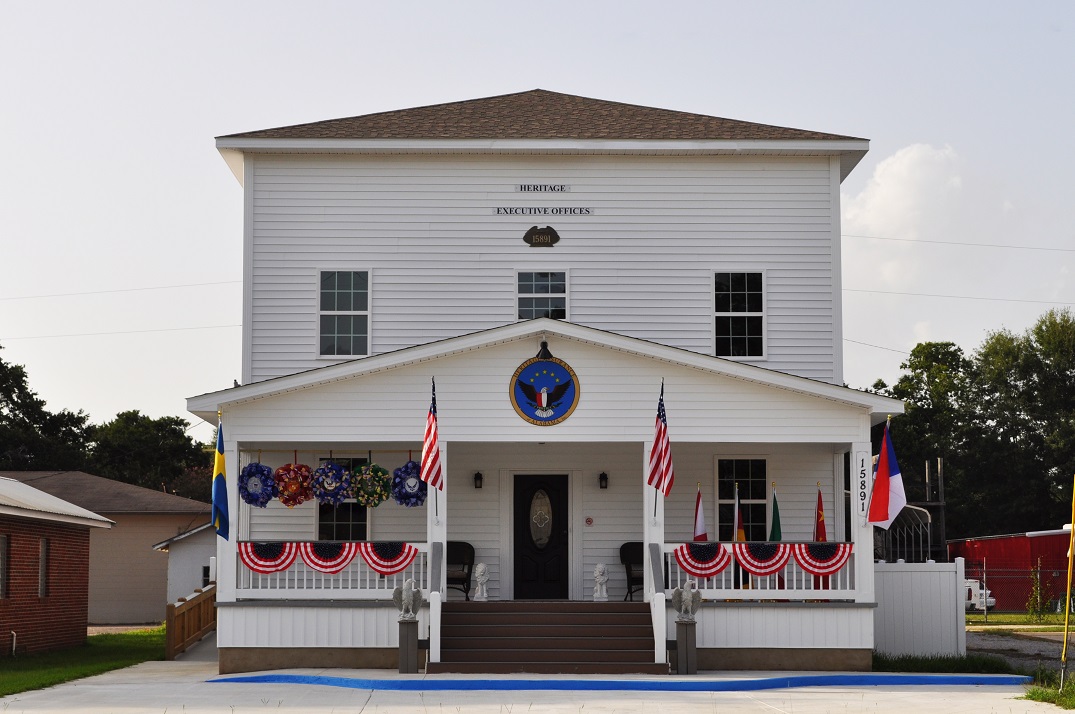 Located at 15891 HWY 104, Silverhill AL 36576, across from the Silverhill First Baptist Church
.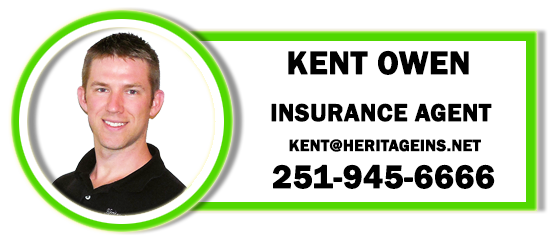 Kent graduated from Troy University in 2007 with a bachelor's degree in Business.  Immediately after graduating, he traveled to China where he taught English at 2 universities and 1 preschool over a total of 3 1/2 years.  He then became the foreign marketing manager at Wuxi Acryl for 1 year.  In 2012, Kent returned to America to join Heritage Insurance and start a family.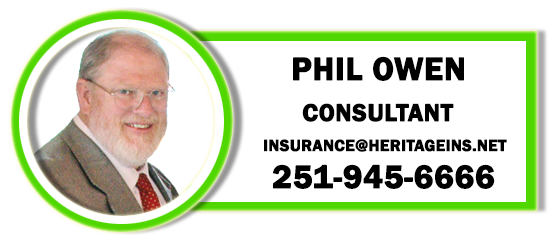 Phil is the founder of Heritage Insurance of Alabama, Inc.  He graduated from Livingston University with a bachelor's degree in Business, minoring in Economics, and received a master's degree in Counseling and Human Development from Troy University.  For nearly 24 years, Phil was an agent at Alfa Insurance, serving the central Baldwin area.  After retiring from Alfa, he worked with the Southern Alabama Insurance Agency.  Then in January of 2013, Phil created Heritage Insurance which provides Mobile and Baldwin County with homeowner's insurance. Phil has retired from Heritage Insurance, but is consulted on occasion.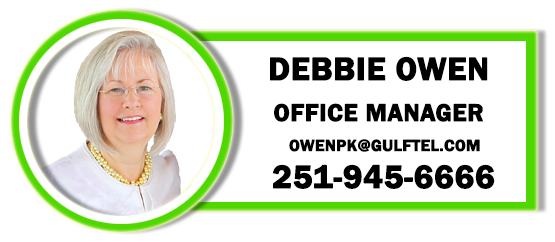 Debbie is also a founding officer of Heritage Insurance of Alabama, Inc.  She graduated from the University of South Alabama with a bachelor's degree in Art Education.  She was the secretary and bookkeeper at Judy's Violets for 16 years.  She is now the office manager for Heritage Insurance.